Should multifocal intraocular lenses be implanted in cataract surgery in glaucoma patients?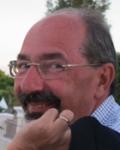 Head of the Ophthalmology Department Manager at the Hospital da Arrábida, Porto, Portugal
1-    Multifocal Lenses
Multifocal lenses are increasingly used in cataract surgery to reduce spectacle dependence while providing good distance and near vision.
The lenses are designed to obtain two or more simultaneous retinal images in which only the image corresponding to the focal point (distance or near) is sharp. "Simultaneous" vision is thus obtained.
Modern multifocal lenses are essentially difractive, in which small steps diffuse light to the various focuses. Classically, difractive lenses were bifocal (e.g. RESTOR, TECNIS) with a distance and a near focus. Currently, there are trifocal lenses (Panoptix, LISA TRI or Finevision) which add a third focus for intermediate vision. There are also extended-depth of focus multifocal lenses (EDOF), such as SYMFONY, with a "continuous" focus for vision from all distances.
Multifocal (like monofocal) lenses can be spherical or aspherical, and may be described as either pupil-dependent or pupil-independent, according to the design. However, even the performance of pupil-independent lenses (e.g. At-LisaÒ, TecnisÒ) is poorer in highly miotic pupils1.
Although multifocal lenses are associated with good uncorrected distance and near vision, they are not without problems. These result from splitting the light energy among the various focuses.
Therefore, multifocal lenses are less sensitive to contrast than monofocal lenses, especially in a mesopic environment. This results from the coexistence of images (one sharp and one not), so that the light diverted to the latter (not sharpclear) will affect the sharpness of the first image.
Several studies on contrast sensitivity have demonstrated that diffractive aspherical lenses give better results than spherical or refractive lenses2,3,4. Therefore, discussion will be confined to trifocal, aspherical, difractive lenses.
 Studies on the impact of multifocal lenses on the visual field show decreased contrast sensitivity, which is not reversible with neuroadaptation5.6.
2-    Glaucoma
As we know, glaucoma involves damage to the retinal ganglion cells, leading to deterioration of the corresponding nerve fibre layer of the retina. Several tests have been used to detect these lesions:
a) psychophysical tests, in which sensitivity thresholds to different stimuli are tested. Of these, visual field examination is the most commonly used, but contrast sensitivity, color vision and electrophysiological tests can also be used. Regarding contrast sensitivity, the consensus view is that sensitivity decreases in patients with established glaucoma when compared to normal individuals or those with only ocular hypertension (without any changes detectable on psychophysical examination). However, test variability as well as the high number of false positives hinders the analysis of individual results. Let us not forget that psychophysical tests only change when a considerable number of nervous fibres are affected7.
b) structural examinations to detect early anatomical changes in the optic disc and nerve fibre layer. Of these we emphasize stereoscopic photography of the optic disc, optical coherence tomography (OCT) and confocal scanning tomography (HRT).
Which of these tests show nerve fibre damage in glaucoma earlier is still open to question.
3-    Multifocal lenses and Glaucoma
A few issues should be summarized after the considerations above on multifocal lenses and glaucoma:
a)    Multifocal lenses cause reduced contrast sensitivity.
b)    Aspherical diffractive lenses (e.g.: Panoptix, Lisa tri, Finevision) are the least penalizing.
c)    All multifocal lenses are somewhat pupil-dependent (although some are presented as pupil-independent).
d)    In glaucoma contrast sensitivity is reduced.
e)    In glaucoma, there are often pupillary changes (miosis) induced or not by antiglaucoma medication.
Therefore, it seems uncontroversial that in a patient with established glaucoma with changes in psychophysical and/or structural examinations a multifocal lens should not be implanted during cataract surgery8,9. In this case, if it is important to provide spectacle independence for distance and near vision, an accommodative lens might be used, although there is currently no such effective lens with those characteristics.
The approach in patients with ocular hypertension or a family history of glaucoma or in patients with pseudoexfoliative syndrome, even without glaucoma, is more controversial. These patients may be a challenge not only in cataract cases, but also in presbyopia surgery (Presbyopic Lens Exchange).
There are no guidelines on this matter in the literature. Personally, I believe that these patients should undergo psychophysical and structural tests. Since not all examinations can be performed, I suggest the following protocol:
a)    Visual field
b)    Photography of the optic disc and nerve fibre layer
c)    Photography of the optic disc and nerve fibre layer
It may seem strange not to include a contrast sensitivity study in this protocol. However, this is a non-standardized examination with a high number of false positives, and is of little use in individual cases.
If no abnormalities are detected with this protocol, I see no objection to implanting multifocal lenses in cataract surgery or refractive lensectomy. Nonetheless, aspherical, diffractive, pupil-independent (?) lenses should be chosen.
Should functional and/or structural lesions be diagnosed, the protocol should be the same as in glaucoma.
In my opinion, multifocal lenses do not seem to be indicated in pseudoexfoliative syndrome.
4-     Final messages
a)     Proven Glaucoma:  Multifocal Lenses    NO
b)    Ocular Hypertension and Family History
             After protocol without abnormality:
Multifocal Lenses .... No Contraindication
After protocol with abnormality:
Multifocal Lenses    NO