What impact does glaucoma have on patient quality of life and how do we assess it?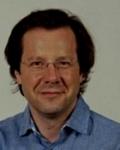 Ophthalmology Department, Braga Private Hospital, Portugal.
We ophthalmologists care about matters such as target pressure, the most effective medication, tolerance to therapy and indications for surgery. However, patients do not have the same priorities and are more concerned with their sight loss, which affects their freedom and daily tasks – and they especially fear blindness.
Rather than target pressure, the main point should be preserving the quality of life. Therefore, we need to assess the pros and cons of medication, carefully select the type of therapy and decide whether or not to medicate, in order to avoid overmedication.
According to the European Glaucoma Society, factors that may affect patients' quality of life are a diagnosis of glaucoma, functional loss due to the disease, inconvenience of the treatment, side effects and cost of the treatment1.
We should be prepared to assess the impact of all these factors on the patient, in order to carefully consider whether therapy should be initiated and to assess how aggressive we should be, to reach the target pressure and prevent glaucoma progression.
Quality of life in glaucoma patients is very rarely measured in clinical practice, because any quantifiable changes occur too late to be used in patient management and because currently it is not possible to quantify or determine the exact moment when glaucomatous damage will significantly affect a patient's quality of life.
In general, the first complaint of glaucoma patients is the difficulty with extremes of lighting. Furthermore, individuals with bilateral glaucoma also report difficulties with several tasks (reading, walking and driving), and some studies demonstrate higher accident rates in glaucoma patients2.
Bilateral glaucoma is associated with more bumping into objects, slower gait and falls, as well as moderate effects on reading speed when the field damage is severe enough to affect binocular central  vision2.
In terms of morbidity, there is an increased risk of falls and pelvic fracture in older people as a consequence of visual field loss. This has to be taken into account, since it is known that the likelihood of falling is three times higher in glaucoma patients3. The rate of driving accidents is also three times higher in glaucoma patients, and they often avoid driving at night, in foggy conditions, in the rush hour and on motorways4.
The latest European Glaucoma Society guidelines contain an important part focusing on therapy compliance and quality of life. One of the guidelines includes a set of questions that glaucoma patients should be asked, notably the following questions on quality of life assessment5:
How are you?
Do you have difficulty with your daily tasks?
Are the glaucoma medications interfering with your daily activities?
Are you worried about your eyes?
The assessment of the impact of glaucoma and its treatment on the patient's quality of life is usually a subjective process based on the patient's experience. There are many tools to assess the patient's experience in order to assess their quality of life5.
The ideal questionnaire should be easy to use in a clinical setting, contain as few complex mathematical calculations as possible, allow reproducible data to be obtained, contain simple, unambiguous questions and be as specific as possible for glaucoma6.
The main weakness of questionnaires is that they depend mostly on physical symptoms rather than social and personal factors.
The most commonly used generic visual questionnaire is the NEI-VFQ-25 (25-item National Eye Institute Visual Function Questionnaire)7 and the most common glaucoma-specific scale is the GQL-15 (Glaucoma Quality of Life-15)8.
These questionnaires have the advantage of assessing several qualify of life dimensions related to sight, and of having subscales for independent measurements in each domain. However, questionnaire size limits their application in practice.
In the past three years, two shorter questionnaires have been developed and validated: the NEI VFQ-9 (National Eye Institute 9-item Vision Function Questionnaire)9 and the GAL-9 (Glaucoma Activity Limitation Questionnaire)10, which are easier to implement in daily clinical practice.
Finally, it should be borne in mind that the main goal of glaucoma treatment is to preserve the patient's quality of life. This should be our main task, since that is what our patients really want.
2nd Edition - October 2013