Benefit - Cost - Effectiveness - Usefulness in Glaucoma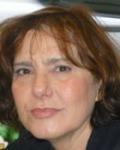 Maria Leonor da Costa Duarte Almeida, MD PhD
Senior Specialist Registrar in Ophthalmology, Head of Service, Hospital de Santa Maria, Lisbon, Portugal. Masters Degree in Bioethics, Faculty of Medicine, University of Lisbon, PhD student in Bioethics, Catholic University of Portugal, Lisbon, Portugal.
"Increasingly our practice will be adding life to the years to be lived, instead of adding years to our lives. Our problems will be increasingly ethical and less technical." André Hellegers.
The increase in life expectancy as a result of better health care has contributed to population growth, in such a way that currently the number of individuals over sixty reaches 600 million in the world. According to WHO data, it is expected that this number will be about two billion by 2050.
In Portugal, the average life expectancy in the 2008-2010 period was 78.17 years, according to a source from NSI (National Statistics Institute). At present, men over 65 may live another 17.32 years and women of the same age plus 20.67, which translates into gains of 0.58/0.64 years, compared to 2008-2010 (30-09-2016).1 Accordingly new age-related vision health problems will arise and new approaches to the elderly's eye health will be needed as a guarantee of their quality of life.
These concerns are common to other countries where population-based studies have been conducted that focus on vision in people over 60, exemplified by the Framingham Eye Study. Blue Mountains Eye Study, Copenhagen City Eye Study, Rotterdam Study, Shihpai Eye Study.
Older people with specific needs are a concern who require  health care programs from ophthalmologists as a result of a higher likelihood of low vision illnesses such as glaucoma. Glaucoma, the second leading cause of blindness in the world, is a major public health problem, with a known number of blind people by about 4.5 million. 2 It is estimated that by 2020 this number could rise to 11.2 million. The number of people with glaucoma in 2020 will be 80 million and it is predicted to rise towards 112 million by 2040. 3 Under a parallel perspective even in developed countries, more than 50%   of the individuals are ignorant regarding the knowledge of glaucoma, which can increase to 90% in developing countries.2 The incidence of glaucoma increases with age being at the age of 40 of 1.6/100,000 inhabitants and  by the age of  80 representing 94.3/100,000.4 Health expenditures in patients with glaucoma increase with both the severity of the disease and late diagnosis. 5
The elderly person with poor vision have a greater risk of falling, running over, hospitalization expenses, change of medication, use of the wrong dose with consequent complications and even risk of death. Low vision leads to isolation, depression and overload for the family's needs.5
The National Plan for Health Vision, updated on 31-05-2016, reports that in Portugal 200,000 people have ocular hypertension  out of which 1/3 suffer from glaucoma. About 6,000 people display irreversible blindness due to glaucoma, whereas the evolution of blindness can be prevented through appropriate ophthalmologic assistance, proposing guidelines, techniques for diagnosis, follow-up and treatment, as well as referring of patients with glaucoma.6
Its aim is to reduce the predictable incidence and prevalence of blindness and visual health problems, which are determinants of loss of function and independence in people aged 55 and over, with an early diagnosis and conducting targeted Surveys within these two Strategies.7
In glaucoma, loss of vision once established is irreversible, although medical/surgical therapy may delay this event. Early Detection limits and prevents progression and severe visual impairment or blindness.8
The OHTS (Ocular Hypertension Treatment Study) study demonstrates that almost half of the ocular hypertensive ones required two or more drugs to reach the target IOP.9 EMGT (Early Manifest Glaucoma Trial) assay reports that about 70% of early-stage glaucoma patients used two or more drugs to reach the target IOP.10 The more advanced the glaucoma, the greater the number of eye drops needed. 10
On the other hand, glaucoma involves high costs both direct (fees, hospital costs, medication and equipment, etc.) and indirect (lack of work, cost with support, rehabilitation, etc.), and also intangible costs (pain, suffering); which are generally excluded from economic analyses.11 The economic impact on direct costs, visual impairment and blindness in the world is around US$ 42 million per year and can reach US$ 110 million by 2020.11
According to Lee et al., the direct costs of glaucoma are responsible for about 10% of all expenses in health, in patients with the disease,11 and it should be stressed that any health policy should consider this impact. Medicines in turn constitute an important proportion of these direct costs. The annual cost of medications is naturally higher if the number of eye drops increases11,12.
The truth is that 1/2 of the patients with open angle glaucoma (OAG) use two or more eye drops to achieve an intraocular pressure (IOP) that prevents progression.13 In addition, the number of eye drops also increases with more advanced stage of glaucoma.11
In this sense, several authors in the United States have calculated the direct costs of open-angle glaucoma at different stages of the disease and they found that the mean annual cost surpassed from $ 623 per patient in the initial cases to $ 2,511 in the more advanced cases.14
Medication was indicated as the major factor in these direct costs ranging from 24% to 61% in multiple stages of the disease.14 In Europe, Traverso et al also presented values​/year that varied from 455 euros per patient in the initial stages to 969 euros in the most advanced ones.15
Glaucoma treatment strategies should focus on an early as possible-action, aiming  to reduce the future economic impact.
 Glaucoma's direct costs, priority should be given to actions aimed  on active search for risk factors in the population, early diagnosis and effective treatment of the disease and cost - effectiveness studies.
These studies are important because they show the most viable (diagnostic and therapeutic) procedures from the public health standpoint. Diagnosis is often made at an advanced stage of the disease. Necessary resources for treatments and control are then more expensive.16 Increase in costs raises, as I said before, with the severity of the disease because the more advanced  it is the more is spent in its control.
Other direct costs include medical visits and follow-up exams. Medical visits also increase with the severity of the disease, from 2.9 per year on average in early cases to 3.7 in the most advanced 15 Indirect, non-medical costs related to glaucoma are also not negligible.
Lafuma et al (2006) estimated in 9.8 billion euros the annual non-medical costs due to visual impairment.17 The annual cost of a blind man in France ranges 16.679 euros.18
Economic evaluation studies are increasingly important because they facilitate decision making by health managers. Availability of new treatment and diagnostic modalities additionally imposes questions on how to better allocate resources, and these guidance studies are used for less management. There are several types of health technology studies: cost - minimization, cost - benefit, cost - effectiveness, cost - utility.19
Cost Minimization Analysis - Allows comparing costs, when two or more interventions are equal, in the clinical results. It only considers costs18 (usually only direct ones), when the results are the same. It is not possible to carry out this type of analysis when the results of interventions are not the same. For example: The minimization analysis of a drug by different routes of administration.20
Cost-Benefit Analysis - Establishes the relationship between the costs associated with the treatment and the (financial) benefits generated by it. All costs (investments) and benefits (consequences) are measured in monetary terms. Examples: Relationship between the costs of a treatment and the saving of resources resulting from a shorter hospitalization time or costs of an early treatment program compared with a late treatment or its complications.18,21
The Cost-Benefit Analysis evaluates the cost of one product or service relative to others. In this type of Cost-Benefit Analysis, the intangible benefits such as health sense and value of human life are difficult to assess in monetary terms.20,21 Therefore, this type of analysis is criticized for ignoring important benefits from health programs and focusing on easy-to-measure items. Consequently there is little acceptance of physicians for attributing monetary values ​​to human life. Thus, cost - effectiveness analysis is more commonly accepted.22,23
The Cost - Effectiveness Analysis- This analysis studies the relationship between costs of a treatment and clinical benefits (effectiveness) for the patient. Results are expressed in non-monetary units of health improvement - Natural units, such as years of life gained, lives saved, clinical cures, days without symptoms or pains, cost/time of nursing time, etc.
This type of analysis allows the comparison of the costs of a treatment (in monetary units) as well as its results. Therefore, it allows an evaluation of both individually and collectively.22 Cost - effectiveness studies have higher value by adding in the result the cost of the studied technology and its result.
The Cost – Usefulness analysis is the method that adds patient satisfaction and preference to cost - effectiveness analysis. Modern medicine is as concerned with improving the quality of life as with the quantity of life.
In this type of Cost-Usefulness analysis the (outputs) express the cost for the "healthy years of life", namely, the quality-adjusted life years. The QALYs are calculated by the years of life multiplied by a quality index. Thus, a treatment that offers a year of healthy life to the patient produces a QALY. A treatment that offers 2 years of life with regular health (health index = 0.5) produces the same 1 QALY. In this way, we obtain a unit that aggregates quantity and quality of life in a common value. The measures to analyze the results of health cost evaluation are thus units that combine Gains or Losses in survival with life quality. QALY- Quality Adjusted Life Years and years of life adjusted for disability DALY- Disability Life Years. 19,22,23
Paletta et al (2015) correlated the decrease in the mean value of usefulness with the decrease of vision in the best eye.  Thus, in a patient with bilateral amaurosis his average usefulness value is 0.26. In another patient with light perception in one eye, this value is 0.47. These measures have a good correlation with visual acuity in the best eye. Usefulness values ​​are inversely proportional to the visual function in the best eye obtained by V.A. (visual acuity) or MD (mean defect) of the ASP (Automated Static Perimetry). In these studies, the clinical, surgical or laser treatment did not have impact on the usefulness values.24
 Cost - Effectiveness - Usefulness Analysis - It considers the relationship between the costs of a treatment and the benefits in health-related quality of life (usefulness) for the patient, as well as the risks of adverse reactions. In this way, the economic impact of visual impairment is reflected in Productivity, Costs in transport, Modifications and adaptation at home (furniture, bathroom, ramps), in specialized Assistance (walking stick, guide dogs, optical aids, computer programs), in Expenses in Institutions for the visually impaired persons, in Expenditures with specialized aids (nurse) and in governmental Aids.18,21
Economic impact of the eye drops cost – Combined therapy in separate presentations is less costly than single-drug combinations.25 Fixed, although less economical eye drops may nevertheless be necessary because of their greater benefit and adherence. However, the cost - benefit ratio for IOP control will depend on the price and effectiveness of the product26.
Cost - effectiveness of fixed combinations in the GAA - European Perspective - In studies carried out in the UK, Sweden, Norway, Italy and Spain, the combination Bimatroprost/Timolol (BT) was slightly more cost - effective when compared to Travaprost/Timolol (TT) or Latanoprost/Timolol (LT). According to this analysis, fixed combinations of Bimatroprost 0.03%/Timolol 0.5% administered once a day were the most cost - effective option for the treatment of patients with open-angle glaucoma.27,
Cost Effectiveness of fixed combinations - Martinez and al in the comparison between fixed associations with prostaglandins analogues concluded that the fixed association BT would be the best option from the strictly economic point of view. In this study, the cost by 3 months for BT was 5.34 euros, of 5.40 for LT and 5.45 for TT.28
 Cost Effectiveness of Medication Compared to Laser Trabeculoplasty in GAA patients.
This study reports that therapy with Prostaglandin Analogs (PGAs) and LTP (Laser Trabeculoplasty) may both be cost - effective option  in the management of patients with early-stage glaucoma. If there is a good therapeutic adherence, the PGAs present a greater result in terms of cost effectiveness compared to LTP. However, by looking at the problem from a more realistic perspective as to compliance taking into account the prices of medication versus LTP, this may be in practice a more cost-effective alternative.29
Benefit - Cost Study in Glaucoma in Portugal
According to this study which obtained the prize by Pfizer in 2011, the NHS (National Health Service) could spend more than 144 million euros in direct costs, and could reach 160 M euros if we add indirect costs. This study conducted in 120 patients with glaucoma, with a mean age of 65 years, whereas 50% were female, concluded that the cost per patient/year averaged 749.74 euros, including patient costs, NHS and indirect costs. According to the patient's perspective, the cost involved 5.2% of his/her monthly income, including consultation, transportation, loss of a working day, mescal cost of medication. However, with the NHS co-payment, (90% of the medication) each patient spent an average/year of 96.80 euros, and without co-payment, 355.28 euros.30
From our point of view, the study in question seems to be an important advance for demonstrating that this type of concerns starts to be the order of the day for our ophthalmological practice, but presents also some limitations because it does not take into account the recording of patient-life quality, as an indispensable component, as it is nowadays contemplated in the cost - effectiveness studies, but suitable from the ethical - clinical point of view of resource allocation. 14,31
In conclusion:
The choice of medical/laser/surgical treatment should be individualized and validated by observational, retrospective and prospective studies. There is a pressing need for studies, taking into account the cost - effectiveness relationship of the various interventions and the burden of the disease.
Treatment should be allocated to patients at high risk of developing functional loss resulting from the disease and the choice of therapy should take into account efficacy, adherence to treatment and potential side effects.
Cost - effectiveness studies are useful in deciding which medication to standardize as the first choice. In case of non-impediment or contraindication, the most cost-effective therapy should always be chosen. However, not always the most cost - effective medication is the best choice. It is therefore necessary to evaluate the quality of life, in other words, what complements the Cost - usefulness.
In a future perspective of glaucoma research, it would be important to carry out comparative studies between, the application of MIGS (Minimally invasive surgical therapy) type implant Migs plus, for example such as Xen, or others, versus medical therapy with more than two drugs and to evaluate their effectiveness/usefulness/cost /year. We launch the instigation here.
The increase in chronic diseases requires undoubtedly better planning in health. Direct and indirect expenditures on glaucoma will tend to increase over the next few years, being clear that diagnosis and early treatment of diseases will lead to a significant reduction in costs. Aging of the world population therefore requires a cost-effective allocation of resources in the treatment and control of glaucoma.18,31
On the contrary, the better awareness about glaucoma will be the first step towards its early diagnosis.
With early diagnosis, costs will be reduced in the future and simple and easy-to-implement measures can minimize the public health impact of the disease, hence the importance of Primary health care. 32
We propose Using the basic health unit as entry into the system in order to Prevent and control conditions that may affect community eye health; Referring the testing risk groups, giving importance to the preventive examination; Encouraging the therapeutic adherence of continuous use, avoiding the progression of the disease; Detecting adverse effects of medicinal products in an early basis; Teaching placement of eye drops and Raising awareness of the population on glaucoma and the importance of early diagnosis. With Early diagnosis, the costs will be reduced in the future as well as the economic impact of glaucoma for the society.
TAKE MESSAGES
1. It is necessary to develop Active Demand Measures in Risk factors, Early Identification of patients and their effective Treatment.
2. In Clinical Performance it will be more cost - effective treating patients with high and moderate risk for glaucoma, and it is not appropriate to treat all hypertensive patients.18
3. It is necessary to Select and treat only those with risk factors, such as advanced age, increased PIO, fine CCT (central corneal thickness) or increased optic nerve cupping.31
4. Actions for Screening without a criterion defined and targeted to the general population are not cost- effective, unlike screenings directed  to groups considered to be at high risk for glaucoma. 14
And because Allocation means distributing, giving priority, it will be necessary to make choices and moral choices, acting according to principles such as: "Each one according to his needs till the limit allowing available goods and treating equally the same and unequally the unequals" Diego Gracia (1989)
It is up to us, practitioners of vision health, To See beyond the appearance of things.
4th Edition - October 2017